The new Data to Insights (D2I) Initiative integrates modern, cloud-scale technologies, analytics, and broad engagement to support the public mission of The University of Texas at Austin (UT).  Our data are abundant in many systems and places, and the D2I Initiative will help connect that data to decision makers at all levels via the new UT Data Hub.
The Data Hub is the heart of UT's data reengineering efforts for institutional data to support advanced analytics.
Learn more about it.
D2I works with decision makers to develop integrated visualizations, dashboards, and reports with the clear data definitions they need to support their work.
D2I partners with campus units to provide exploratory, deep research, and specialty operational analytical support for many decision-making needs.
What is the D2I Initiative?
D2I is a major, rapidly growing initiative at one of the nation's leading public research universities. Our purpose is to work with campus partners to reengineer the flow of abundant data from many sources to generate insights for decision makers. We are building a modern, cloud-scale data infrastructure through advanced data and analytics engineering.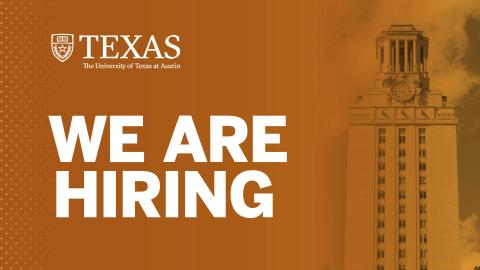 Our Executive Sponsors
February 2, 2022
We are excited to announce the launch of Data to Insights (D2I), a new campus-wide initiative that will help better align our data resources to inform effective and timely decision making, as well as further enable UT's strategic planning efforts.
Sharon L. Wood, Executive Vice President and Provost
Darrell Bazzell, Senior Vice President and Chief Financial Officer
FULLY REMOTE OR
ON CAMPUS
DIVERSE, INCLUSIVE CAMPUS
We are hiring expertise in data engineering, data analytics, data quality assurance, functional knowledge of university systems, Agile/Scrum methods, Tableau, Amazon Quicksight, AWS skills, UT campus community engagement, and more. Consider a next step in your career with D2I.
What Starts Here Changes the World
Ranked among the biggest and best research universities in the country, UT Austin is home to more than 51,000 students, 3,000 teaching faculty, and 10,000 staff. Together we are working to change the world as the highest impact public research university through groundbreaking research and leading-edge teaching and learning techniques. We aim to challenge and inspire our students with a world-class education and the tools they need to be changemakers at UT and beyond.
156 
Undergraduate Degree Programs
237
Graduate Degree Programs
$797 million
Research Funding