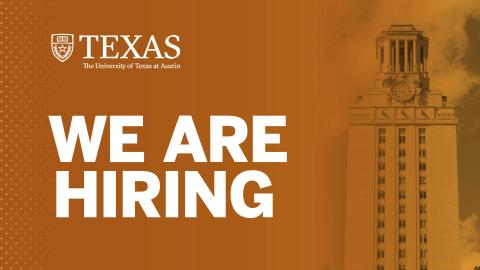 We are actively seeking to build a diverse and inclusive team with the skills needed in Data to Insights.  
Career openings for D2I will evolve as we post new positions and fill current openings. 
See our complete roster of current openings and check back often.
Lead Data Modeler
The Lead Data Modeler for the UT Data Hub improves university outcomes and advances the UT mission to transform lives for the benefit of society by increasing the usability and value of institutional data. The Lead Data Modeler works closely with team members and data subject matter experts (SMEs) from various data domains, including but not limiting to finance, student/academic, and information technology to fully understand the semantics, taxonomy, cardinality of data and translate them into appropriate data models by following established documentation standards. The Lead Data Modeler leverages their creativity to solve complex problems using data models and build effective relationships through open communication.
Design data domain specific conceptual data models that align with functional requirements
Design logical data models that define entities, attributes, key groups, and relationships
Design physical data models for various data platforms
Participate in strategic data management planning and implementation