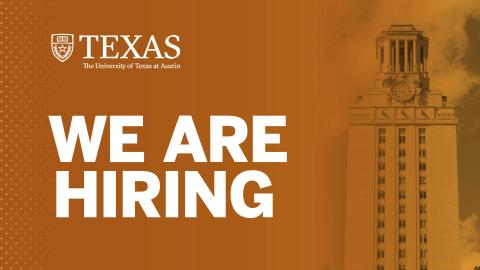 We are actively seeking to build a diverse and inclusive team with the skills needed for this initiative.  
Career openings for D2I will evolve as we post new positions and fill current openings. 
See our complete roster of current openings and check back often.
Data Engineering

Our data engineering team supports the UT data ecosystem in Amazon Web Services (AWS) that serves academic and administrative needs at UT Austin. This team helps build, run, and secure a modern data hub to enable advanced data-informed decision making for UT.
Lead Data QA Engineer
Reviews and analyzes requirements, specifications and technical design documents, and provides timely feedback
Develop detailed, comprehensive, automated, and well-structured test plans and test cases.
Create and execute test plans, including regression testing, while applying a keen eye for detail and a commitment to excellence.
Data ETL Engineer
Develops ETL programs for complex data models within Oracle and AWS platforms
Interprets and devises data mapping documents
Designs and automates ETL solutions for data cleansing, preparation, data validation and related processes
Senior Functional Data Analyst

Senior Functional Data Analysts on the D2I team vet incoming charters and work with requesting areas and D2I teams to determine requirements, scope, and level of effort. They lead the discovery and documentation of analytical requirements, data sources, field definitions, and business questions.
Support a variety of analytic solutions by conducting complex data analysis and profiling
Work closely with technical and analytical teams to ensure data quality and validate developed reporting solutions
Document, maintain, and continuously improve the quality of the D2I processes and knowledge base